ICON
CUCKOO's revolutionary In & Out Electrolysis Sterilisation System is an innovation that allows your CUCKOO Water Purifier to clean itself, including its faucet and drain tube, ensuring that you and your loved ones can enjoy clean and safe drinking water every day.
Retail Price
RM4,200
Free 1-year Service
for Outright
Monthly Rental
RM113.21
Free 5-year Service
for Rental
What is Cuckoo NORMAL PLAN?
NORMAL PLAN
NORMAL PLAN RENTAL
1 – 36 months
(Obligation/Contract Period)
37 – 60 months
(Option to Continue)
RM113.21/month
RM94.34/month
About Cuckoo Water Purifier
Some Fact

Removes 99.99% Bacteria, Virus & Heavy metals
6 steps filtration with Cuckoo patented Nano Positive Filter

Low Power Consumption
Thanks to Cuckoo heat sensor technology and now you can switch on your hot water for 24-hour without worry about high electricity bill
Mild Alkaline with Minerals
Cuckoo patented Natural Filter maintain minerals
in water with water pH of 7.5 – 8.5


Free Filter Replacement & Service
Filter replacement & services are done every 4 months FREE for you.
All you need to know
SPECIFICATION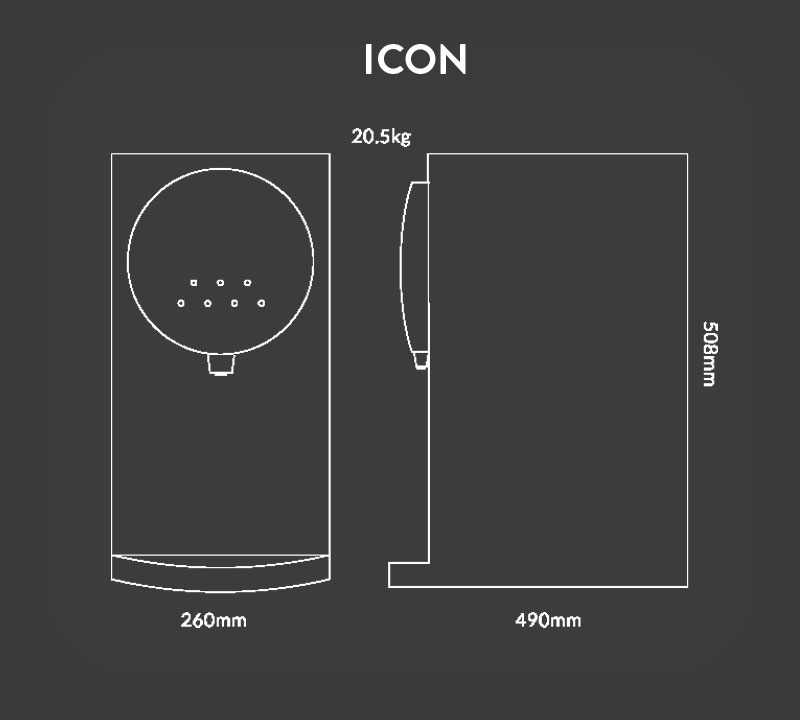 Model
CUCKOO ICON
Filter Steps
6-Stage Filtration with 4 Filters
Filter & Replacement Period
Sediment Filter
Every 4 Months
Pre-Carbon Filter
Every 8 Months
Natural Filter
Every 12 Months
Nano Positive Filter
Every 12 Months
Tank Capacity
Cold 
2.0L
Room 
1.8L
Hot 
1.4L
Material
Antibacterial Stainless Steel Water Tank
Power Consumption
Cold 
100W
Hot 
350W