Limited time only
EXCLUSIVE OFFER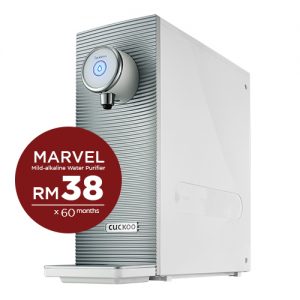 SELF-CARE PLAN
MARVELOUS
Stay at home, Stay hydrated.
Now every home can own Cuckoo Marvel water purifier at only RM38/month.
The first Self-Care Plan introduce in Malaysia that enable you to do your own installation and service.
GET OUR SALES PERSONNEL TO CONTACT YOU
Let's Get Started!
Don't know where to start. Drop your name and phone number and let our sales personnel attend to you.
SECURE | FAST | RELIABLE
PLACE YOUR ORDER ONLINE WITH US
Now placing your order with us will be easier than before. You can do your purchase online now. Gone are the days where you need to go around looking for your products.