FUSION TOP
Family Friendly.
A 6-stage filtration of water purifier that is perfect for any home.
Retail Price
RM3,200
Free 1-year Service
for Outright
Monthly Rental
RM98
Free 5-year Service
for Rental
What is Cuckoo NORMAL PLAN?
NORMAL PLAN
NORMAL PLAN RENTAL
1 – 36 months
(Obligation/Contract Period)
37 – 60 months
(Option to Continue)
RM98/month
RM80/month
About Cuckoo Water Purifier
Some Fact

Removes 99.99% Bacteria, Virus & Heavy metals
6 steps filtration with Cuckoo patented Nano Positive Filter

Low Power Consumption
Thanks to Cuckoo heat sensor technology and now you can switch on your hot water for 24-hour without worry about high electricity bill
Mild Alkaline with Minerals
Cuckoo patented Natural Filter maintain minerals
in water with water pH of 7.5 – 8.5
Free Extra Tubing
Unlimited supply of room temperature water with installation of extra tubing next to your water tap – It's Free from us

Free Filter Replacement & Service
Filter replacement & services are done every 4 months FREE for you.

All you need to know
SPECIFICATION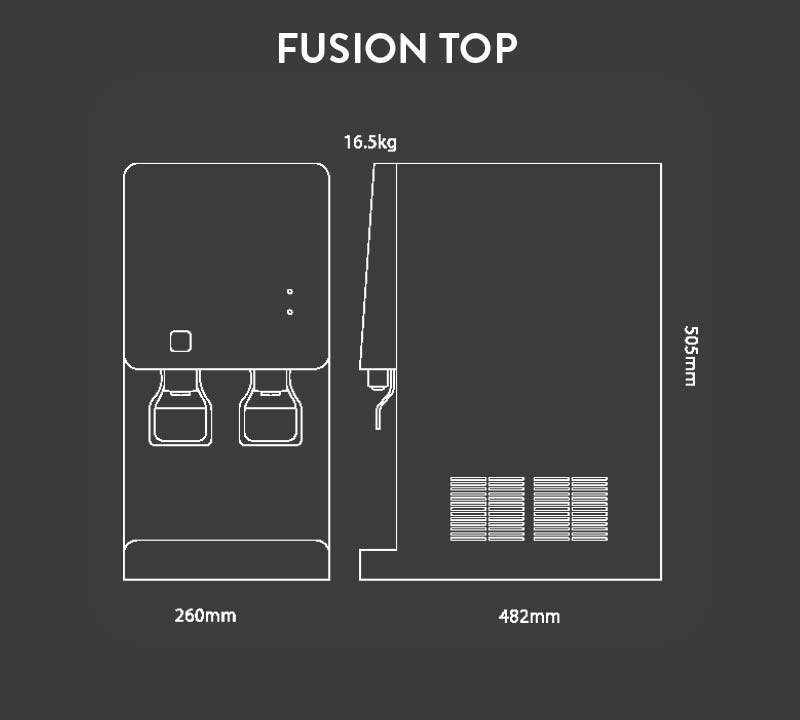 Model
CUCKOO FUSION TOP
Filter Steps
6-Stage Filtration with 4 Filters
Filter & Replacement Period
Sediment Filter
Every 4 Months
Pre-Carbon Filter
Every 8 Months
Natural Filter
Every 12 Months
Nano Positive Filter
Every 12 Months
Tank Capacity
Cold
2.0L
Hot
1.4L
Material
Antibacterial Stainless Steel Water Tank
Power Consumption
Cold
100W
Hot
350W